In 2018 we calculated that the business was producing 130 tonnes of general waste annually. In order to reduce our output a new recycling scheme was introduced to improve waste segregation and waste handling procedures.  Since the introduction three years ago we have successfully managed to reduce our landfill burden by 80% and we are now taking further steps towards lowering our contribution. 
79.9 Tonnes of Cardboard RECYCLED

Excess packaging from supplier products and deliveries generate a large amount of excess cardboard throughout the business. In 2018 we purchased a bailing machine that allows us to segregate, compress and bail cardboard, which is then collected by our local recycling centre. Since it's introduction we estimate that approximately 79.9 tonnes have been recycled.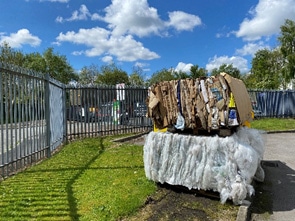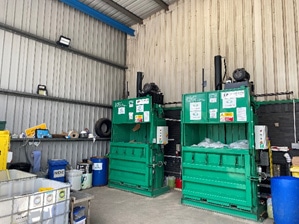 31.8 tonnes of WASTE PACKAGING RECYCLED

Plastic wrap is one one of the most common bi-products from product packaging. A second bailing machine was purchased, which has been used to compress and bail over 31.8 tonnes of plastic wrap,.
37.6 tonnes of broken equipment recycled
Equipment that has been on customer sites can be subject to a certain amount of wear and tear. When broken or damaged equipment is collected it passes through our on site recycling centre, where it is either broken down into recycling waste or into spare parts ready to be reused by our engineering teams.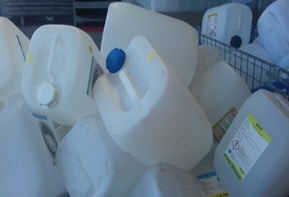 19 tonnes of repurposed and Recycled containers
As part of our new returns procedure any 10 litre or 20 litre containers that come back into the business are washed and cleaned, ready to be used in our manufacturing plant. Excess containers that can't be repurposed are collected by a 3rd party and broken down into pellets that are used for injection moulding.
80% reduction in landfill waste
Since the start of the initiative we have been able to prevent 167.3 tonnes of waste from going to landfill.
37% REDUCTION IN WAREHOUSE LIGHTING CONSUMPTION
Lastly we invested in PIR sensitive lighting for our main warehouse. By preventing unoccupied areas of the warehouse from being lit for extended periods of time, we were able to reduce energy consumption from lighting by 37%.