Create a great impression
You are invited to experience Shorrock Trichem
Washroom services
the natural choice for a complete Feminine Hygiene and Washroom service. We are sure that our exceptional quality and value will exceed all your washroom requirements.
Our range of innovative products coupled with a tailor made service, carried out with complete discretion, enable a pleasant and effective washroom environment for your employees and visitors alike
Mini foot pedal operated feminine hygiene unit.
Available in White, Platinum and Polished Chrome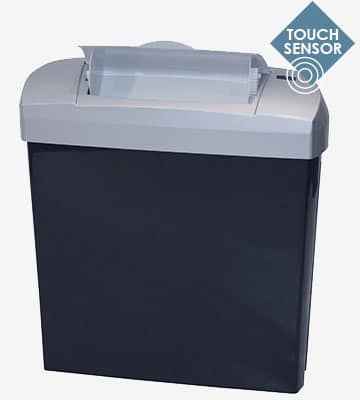 Automatic unit.
Available in White, Platinum and Polished Chrome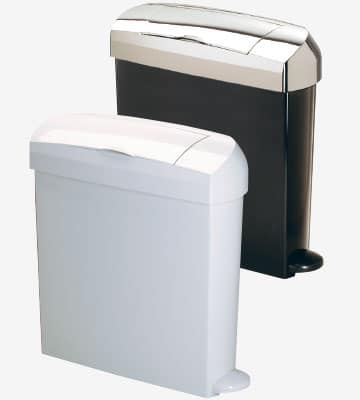 Foot pedal operated feminine hygiene units.
Available in White, Platinum and Polished Chrome
Ladybag dispensers.
Available in White, Platinum and Polished Chrome
Our range of feminine hygiene units are not only stylish but they offer maximum hygienic care.
A choice of sizes are available in order to cater for even the smallest cubicle, with various colours and finishes to enhance your washroom environment. Providing a liner exchange system you can be assured of a discreet service at all times, with equipment continually to the standard you would expect.
When it comes to vending for convenience, reliability and quality of service, there is no better option than Shorrock Trichem. Our range of vending systems comprises of single, dual and multi column units, available in a range of finishes.
A range of brand products to meet all health care needs allows your customers and staff access without them ever having to leave the premises in times of emergency.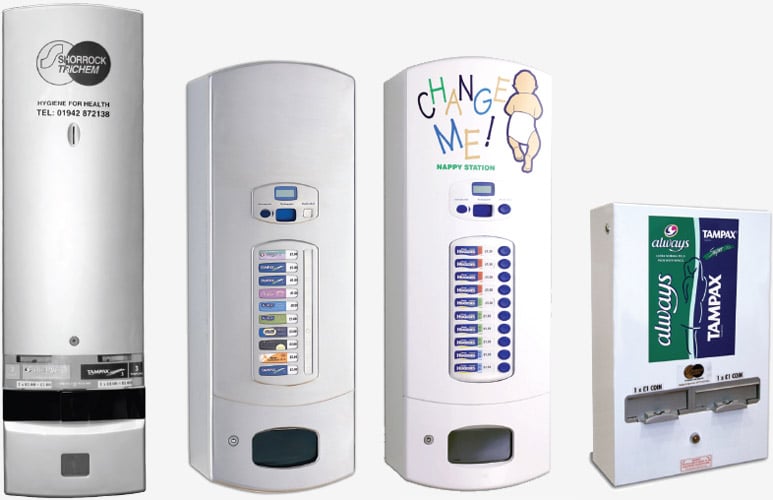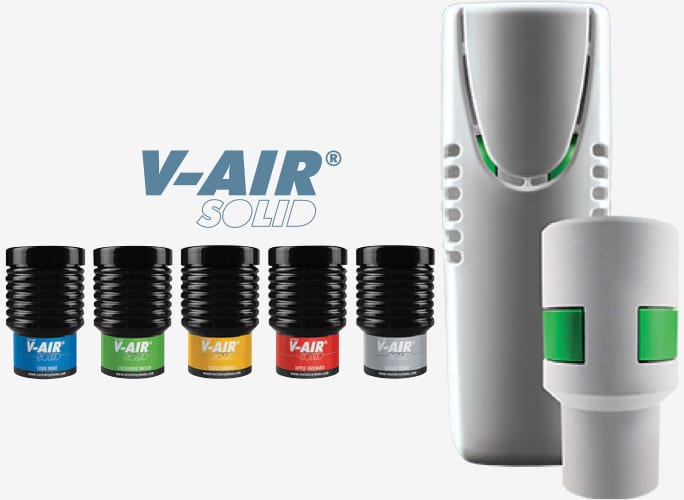 The V-Air® SOLID cartridge, is uniquely constructed from ceramic, infused with high quality perfumes, then complemented by an integrated internal fragrance core. These combine and diffuse powerful key fragrance notes that are subtly different. The diffusion rate of fragrance moving through the ceramic capsule is much different to the fragrance evaporating from the fragrance core.
VOC exempt. V-Air Solid is completely free of any solvents, propellants, HFCs and harmful volatile organic compounds (VOCs)
No batteries required. All it needs to work is natural airflow.
The refill is 100% organic and biodegradable and the dispenser is 100% recyclable.
Our freshening fragrance delivery systems can be used in conjunction with air cleaning systems and will guarantee a pleasant and fresh washroom or office environment.
The range comprises of compact and stylish units which are suitable for an array of different locations.
Available in a selection of finishes they will enhance any room decor.
Our units are installed and regularly serviced by our highly trained service operatives; changing fragrances and batteries.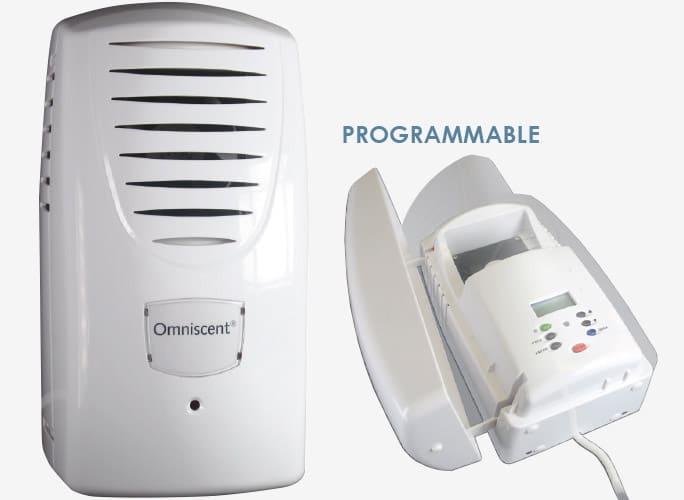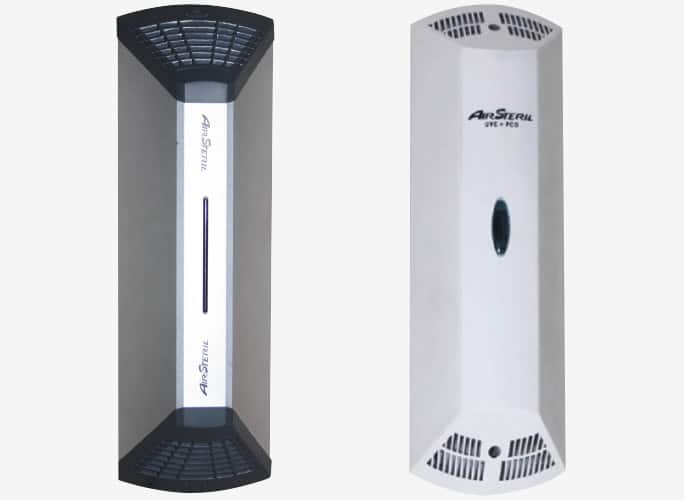 Air Purification System
& Thermal Unit
The Airsteril washroom units utilise our unique combination of 5 technologies. They eliminate unpleasant washroom odours and control harmful bacteria and viruses both in the air and on all exposed surfaces 24 hours a day, 365 days of the year.
Providing a green solution that ensures the washroom is hygienic and odour free for all users. The technology used in each unit can be adjusted to deal with varying levels of contamination.
The Sanitex® MVP dispensers combine a next generation dispenser design with luxurious
soaps, promoting maximum hygiene and leaving hands clean. Durable, sealed cartridges ensure optimum hygiene at all times.
Sanitex Dispenseer Foam Soap & Xibu Sense Foam
Skin Safety Centre. Easy as 1 2 3…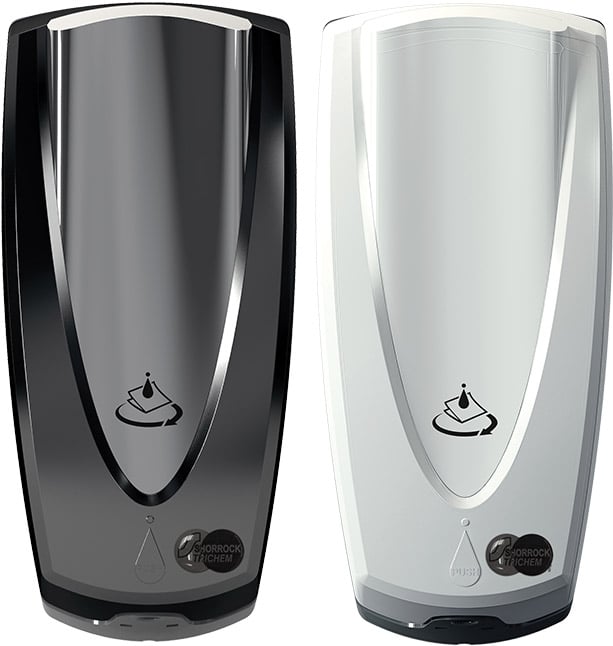 W/C & Urinal Sanitising Systems
The Safeseat® MVP Surface Sanitiser Dispenser provides the individual with the opportunity to clean and sanitize surfaces effectively before use
The Safeseat® MVP formulation is ultra quick drying and effective against all harmful bacteria commonly found on and around
toilet fixtures as well as other surface areas (including baby changing units).
Automatic Sanitising System
Specifically for use in WCs and urinals the Quadrasan® ensures fixtures remain clean sanitised and odour free through a continued programmed delivery of chemical.
With an ultra-modern design, the highly effective Quadrasan® is designed to work in a variety of locations without disrupting the surrounding environment.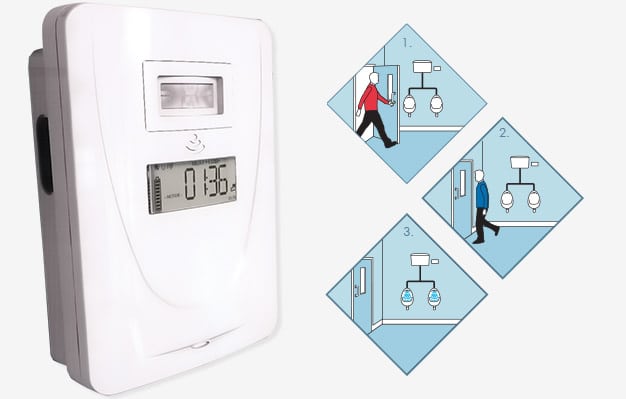 Sensaflush is a unique urinal flush management system designed to drastically reduce water consumption by eliminating unnecessary and expensive wastage.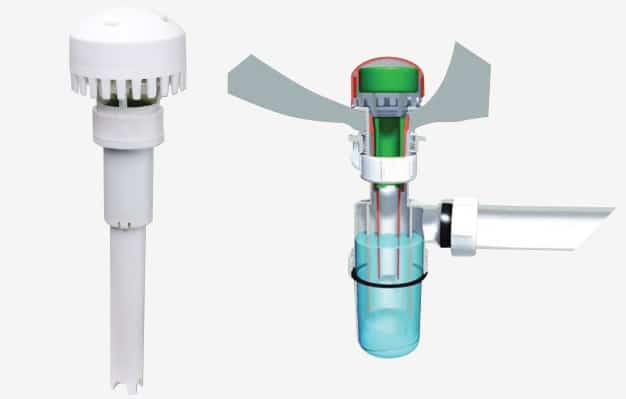 Sani-Sleeve. Say no to odour blockages hygiene, the Sani-Sleeve is a low cost consumable and can be retro-fitted to existing as well as new urinals.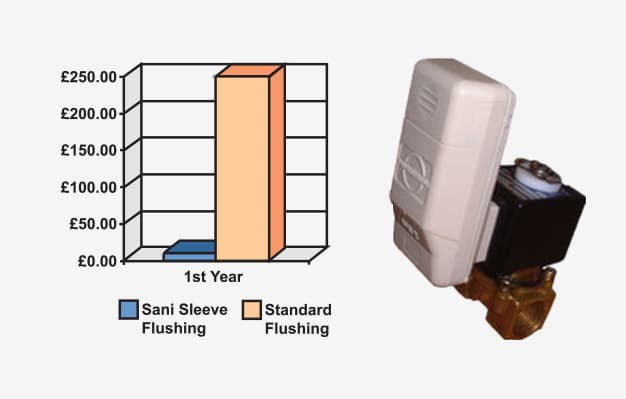 Cuts your water bill 96% and solves your urinal problems
Urinal Maintenance Systems
A urinal flushing every 15 minutes will use up to 157,680 litres of water per annum at an average cost of £500. A urinal fitted with the Sani-Sleeve water controller will use 6,570 litres of water per annum at an average cost of £10.
New slimline design.
Quick and easy to install.
Tamper-proof technology
Works on standard PP3 battery – no need for mains supply.
Reduces urinal flushing to 4 flushes per day.
Fail-safe design features
Ideal for use in surgeries, hospitals and first-aid rooms, this range of services provides for the safe and hygienic disposal of all sharps, medical and clinical waste. Importantly too, our units are distinctive in appearance, fully secure and tested to meet BS7320:1990.
Combined with our own high quality service standards, this ensures full compliance with all legislative requirements.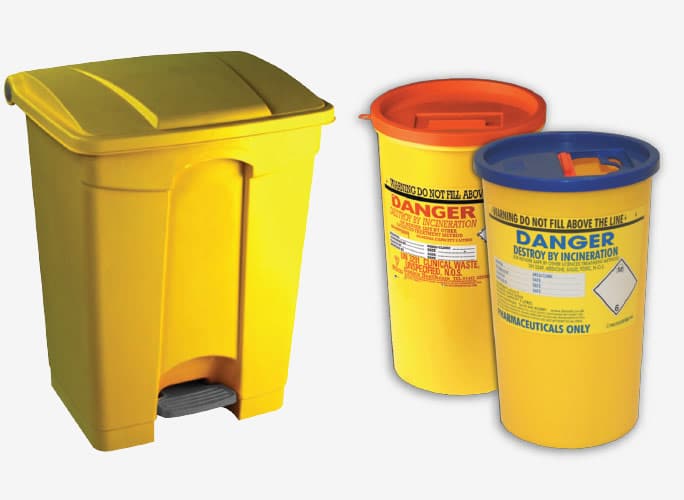 45 Litre Medical Waste Unit & Sharps/Pharmaceuticals Unit Available in sizes 2.5 Litre, 5 Litre, 22 Litre, 35 Litre & 60 Litre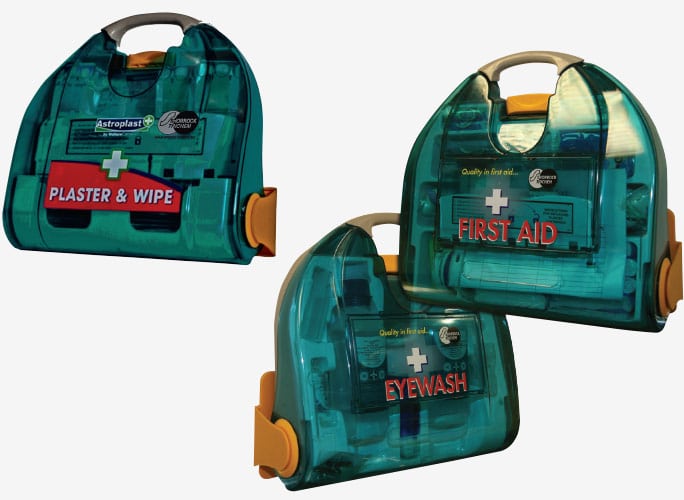 It is a requirement of the law that all employers are legally bound to make first aid provision for all employees.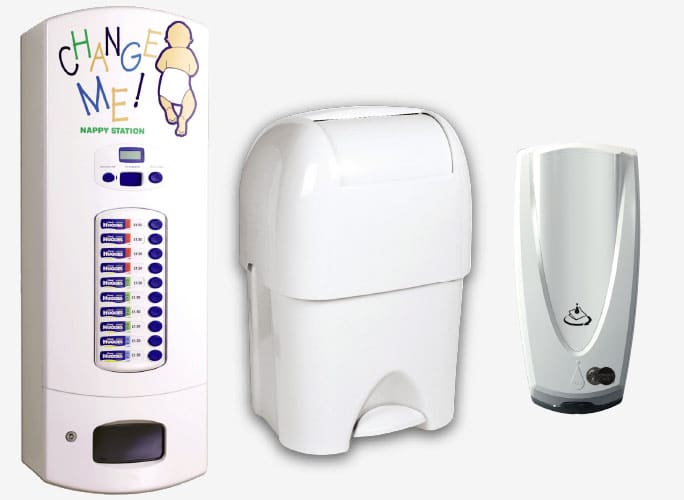 Nappy Vending Machine, Secure disposal units with integral modesty flap, Customer record cards provided, Free installation.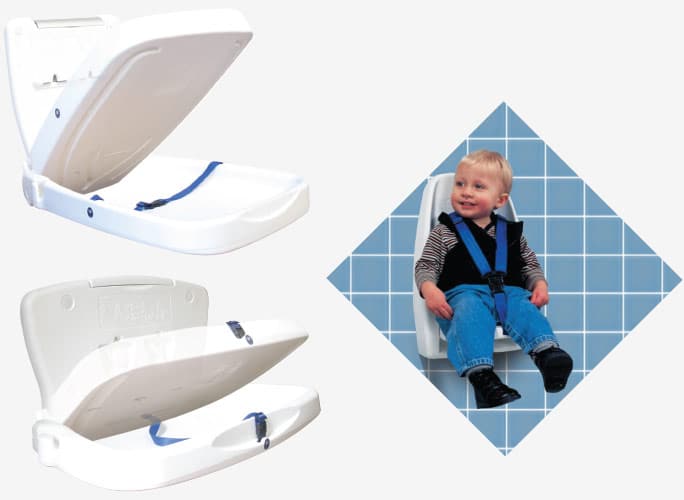 Babyminder Horizontal or Vertical Baby Change Table
Away from home, the communal washroom is often the only available location in which to change the baby's nappy. Where designated
changing facilities are not provided, undertaking the task can be difficult, unhygienic and potentially dangerous.
What colour will you choose?
VELTIA® an innovative hand dryer that operates without a heating element.
Operates automatically when putting your hands in the drying chamber and works based on high speed air, drying hands in a very short time, leaving on the skin a nice feeling of a massage.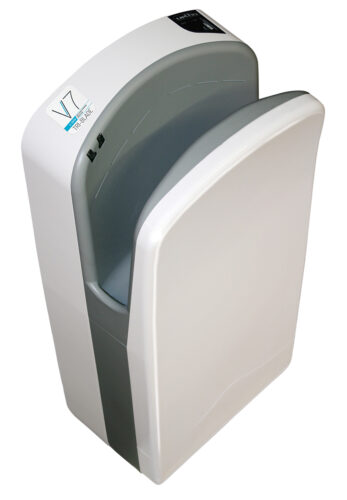 Veltia V7 Triblade
Snow White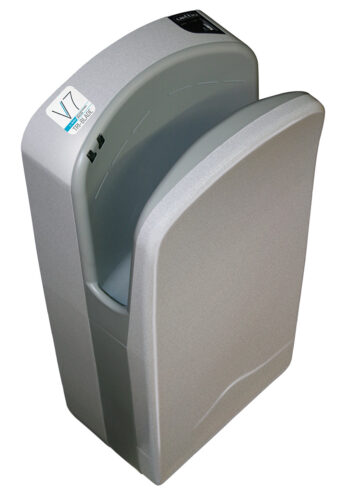 Veltia V7 Triblade
Aluminium Matte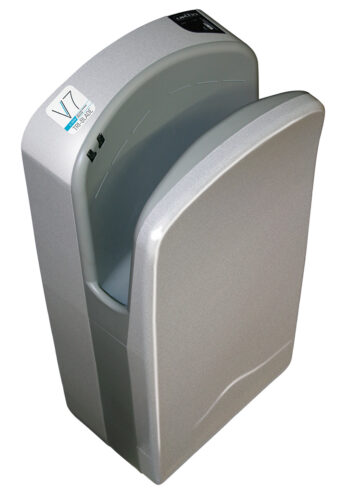 Veltia V7 Triblade
Silver Aluminium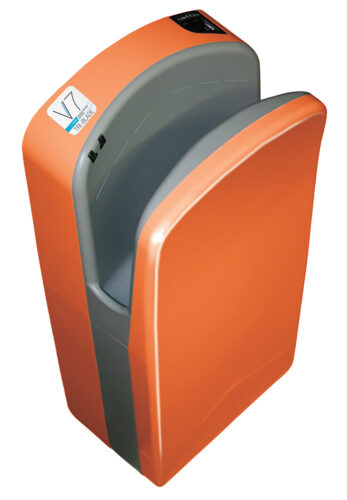 Veltia V7 Triblade
Pumpkin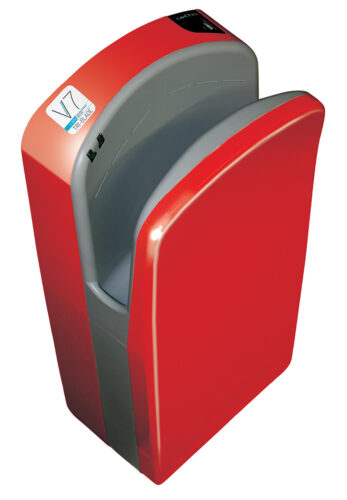 Veltia V7 Triblade
F1 Red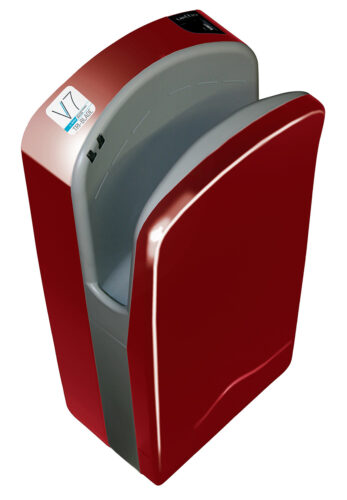 Veltia V7 Triblade
Cherry Red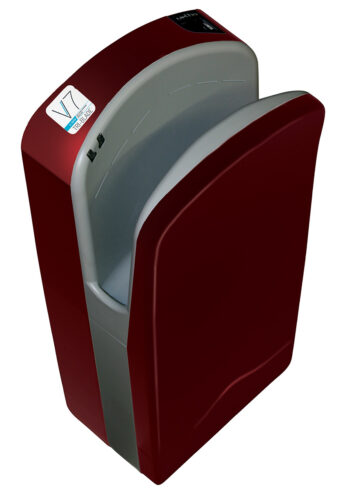 Veltia V7 Triblade
Boureaux Red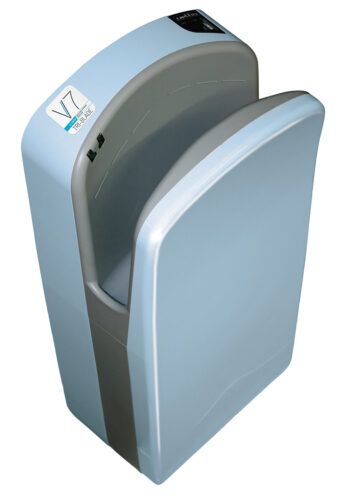 Veltia V7 Triblade
Sky Blue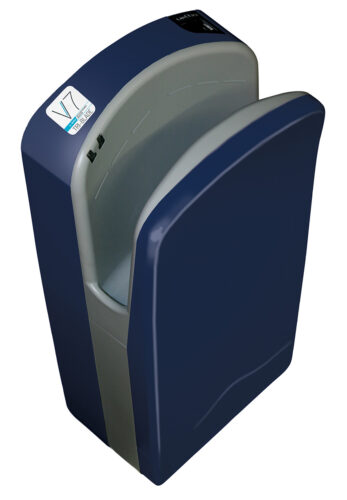 Veltia V7 Triblade
Deep Blue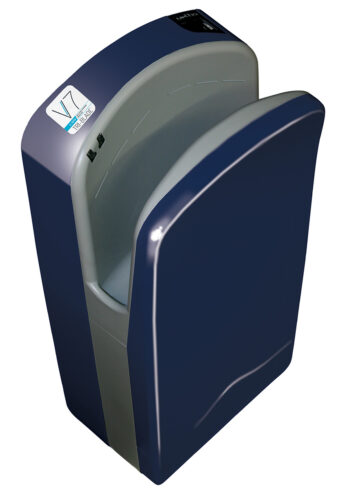 Veltia V7 Triblade
Atlantic Blue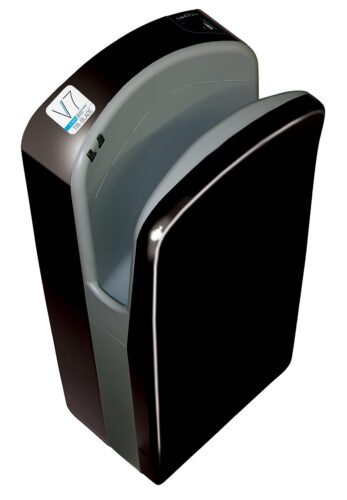 The Classic+ Mk II is the first fast-dry hand dryer to be awarded the Noise Abatement Society's Quiet Mark.
VERDEdri™ is a high speed, surface-mounted ADA compliant (protrudes from the wall 100mm or less) hand dryer featuring HEPA filtration system and antimicrobial technology.
Classic + Mk ll
Available in White, Polished Chrome and Black
VERDEdri™
Available in White and Polished Chrome
Storm hand drying Stainless Steel & Tornado Ultra Dri Available
in White, Stainless Steel and Polished Chrome colour
Are you familiar with this situation? You walk into a washroom and sense a pleasant atmosphere – a fresh scent is in the air, the fixtures are gleaming and the design of the washroom dispensers blends together with the furnishings.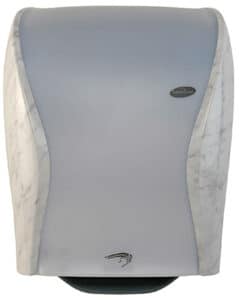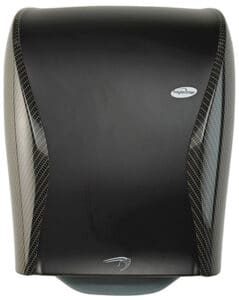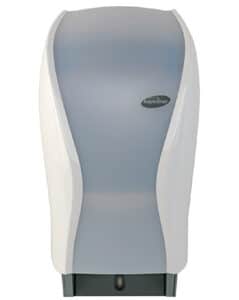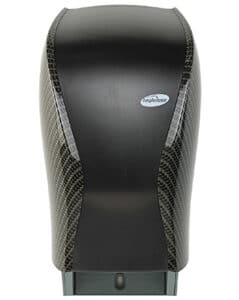 Call today for more information: 01942 872 136
Our office is open Monday to Friday 8 AM – 5 PM