Washroom Service Operative – York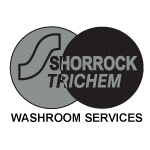 Leading Northwest Service Company require a Washroom Service Operative to service our customers in the York area.
Duties will involve servicing of various washroom equipment including feminine hygiene units, nappy waste systems, sharps units, air freshener systems and vending machines.
The hours are 42.5 Monday – Friday, these are flexible hours to suit our customer's needs.
The ideal candidate will have a high level of commitment and have the ability to organise their workload as they will be predominately working under their own initiative.
In exchange, the company offers the potential to earn up to £9.70 per hour.
The candidate must possess a full UK driving licence, as a company vehicle will be provided to carry out the duties.